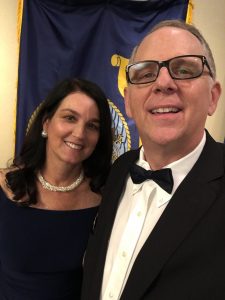 I'm a former snow bird from the Cincinnati area.
After coming here for many years I'm happy to make Sarasota my full-time home.
I'm even more happy to share it with my high school sweetheart and bride (yes, I won the "marital lottery")
"Seek first to understand, then to be understood" wrote the great Steven Covey.
That's why I started this podcast.
It's to help you know more about your fellow Sarasotans and to connect a little deeper with this wonderful city we call home.
"Keep 'em coming. I get so much more insights listening to your show than reading the local newspaper."
Mrs. M. Gawalis
Osprey
What to expect from Sarasota Stories ...
A new episode every Tuesday and Thursday at by 6:00 am
25 - 35 minutes in length
Segments include ....
Insightful questions

In-depth answers

Listener question of the week

And much more!
Love this podcast. I'm new to the area and really enjoy listening to the interviews from local businesses leaders
B. Hendrick
Long Boat, Florida
Be the first to know when a new episode is released!